Acc Risk: 0.7%
Long: 0.6886
Stop: 0.6851 (35 pips)
Target: 0.7027 (4h50, 140 pips, 4x RR)
Updates
Went long on the NZDUSD last night when I got back from painting at 1am! Had a nice 4H divergence and a double divergence on the 1H. I liked the setup although the daily was in freefall and the weekly had past the w100 and was falling too. The monthly however had support on the m200. So, a little uncomfortable, but took the plunge.
4H chart – set up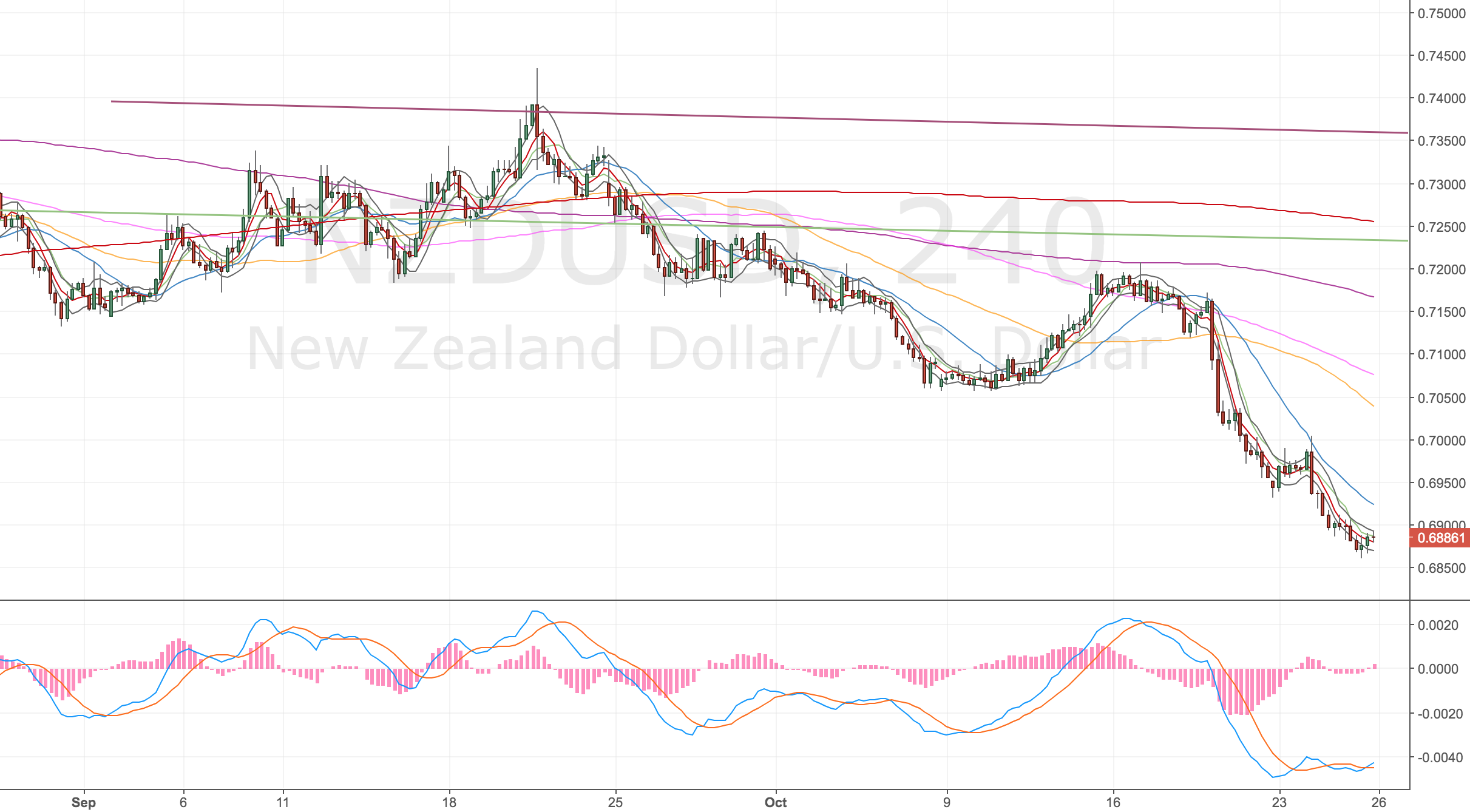 1H chart – confirmation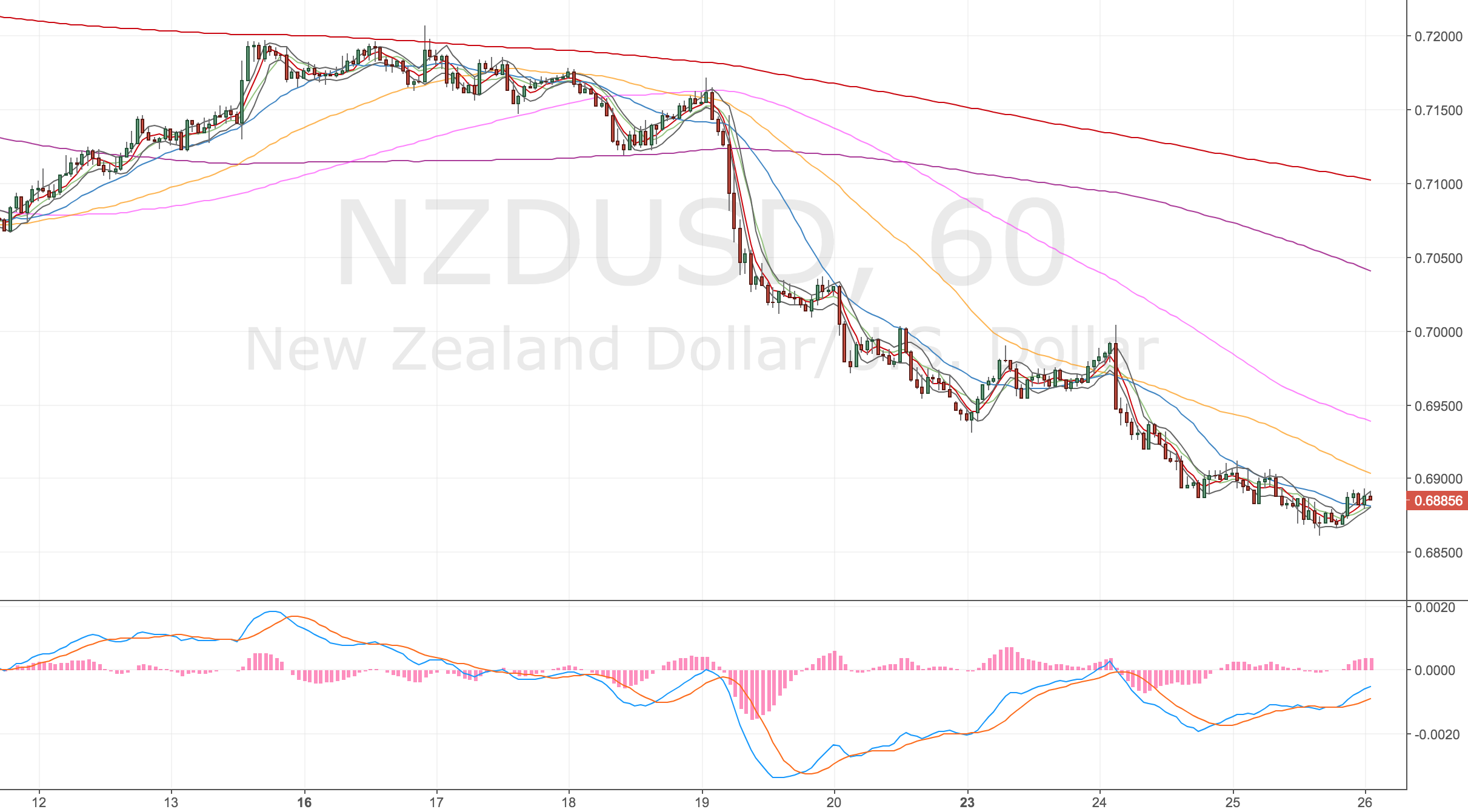 Daily chart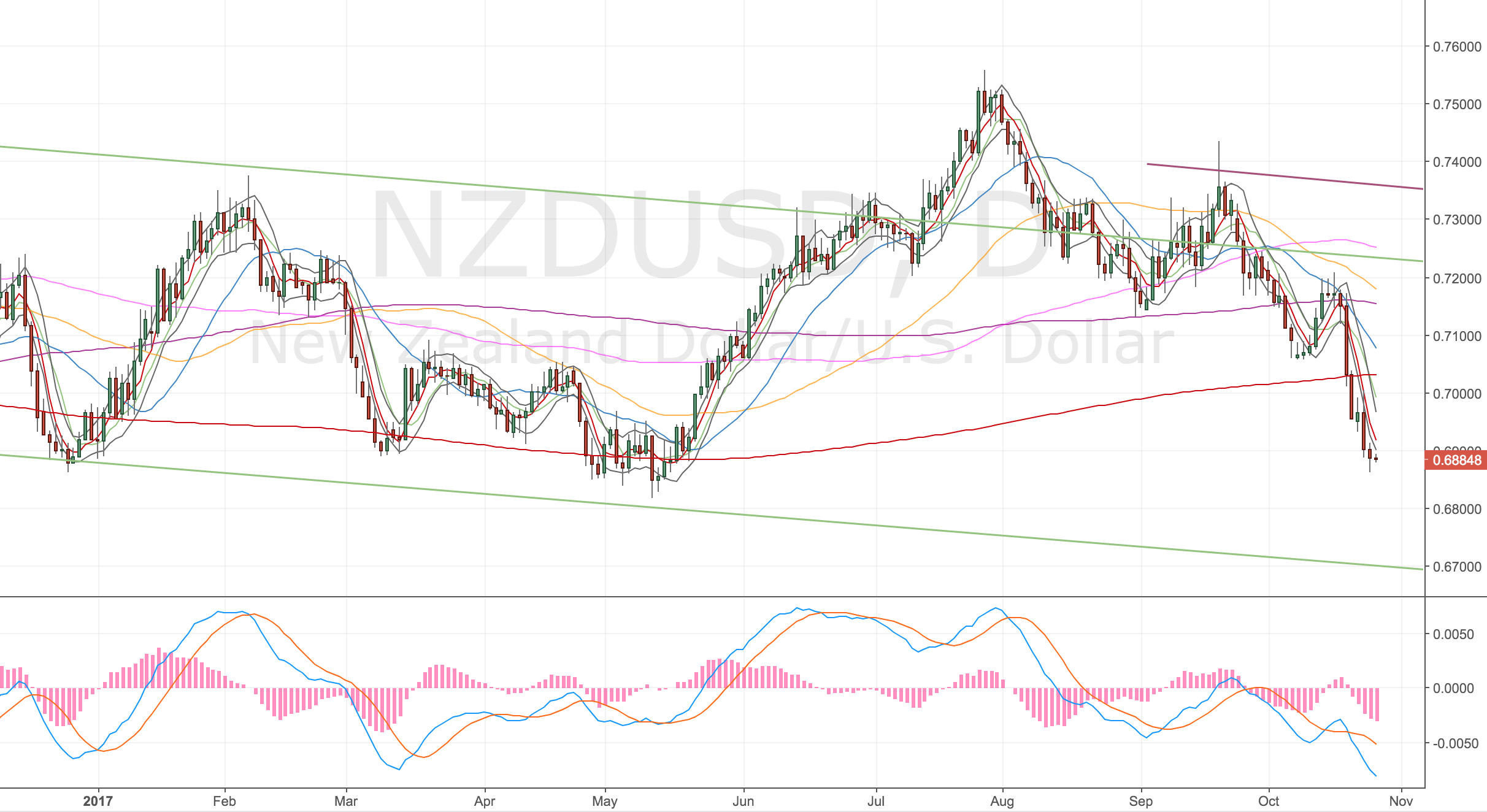 Weekly chart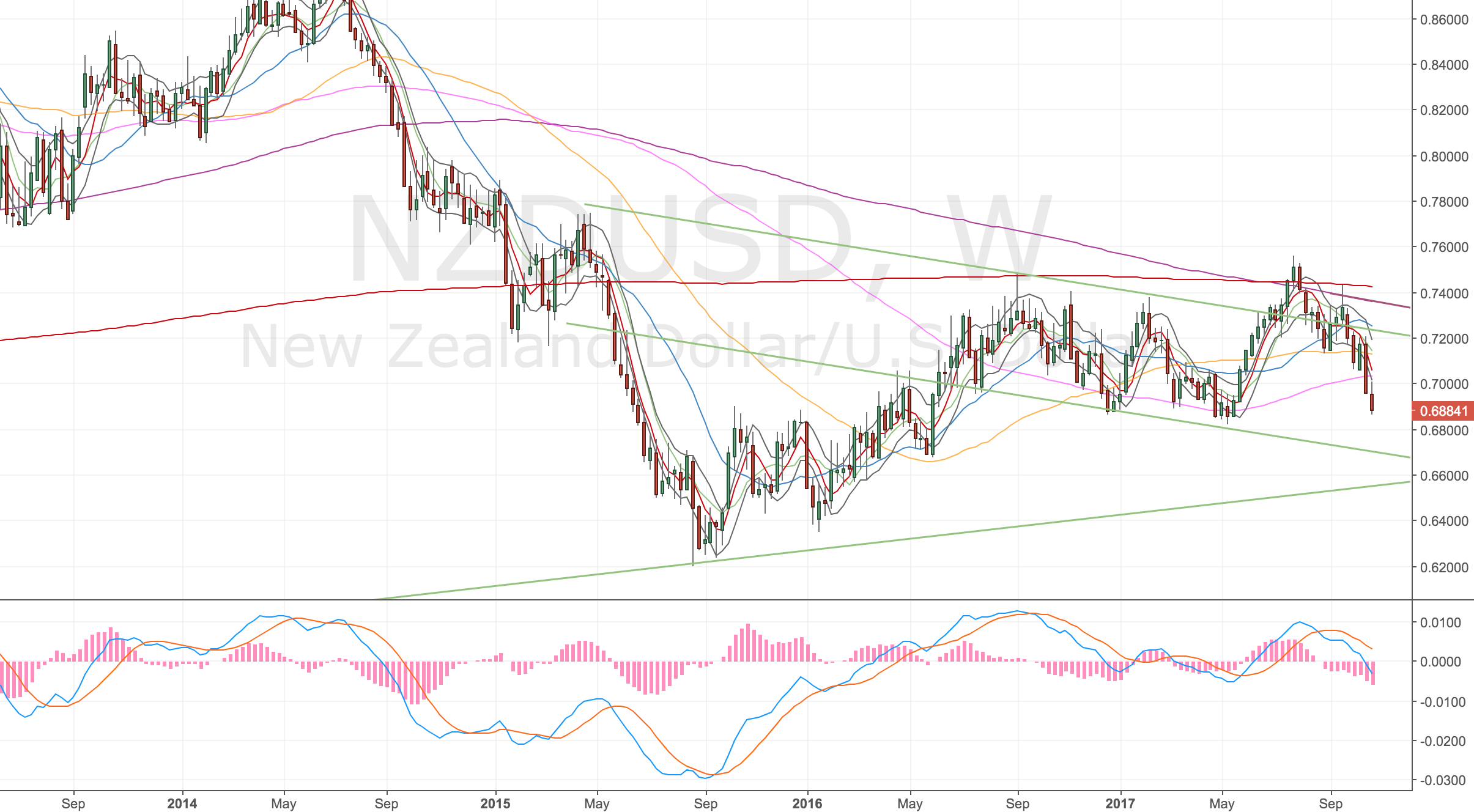 Monthly chart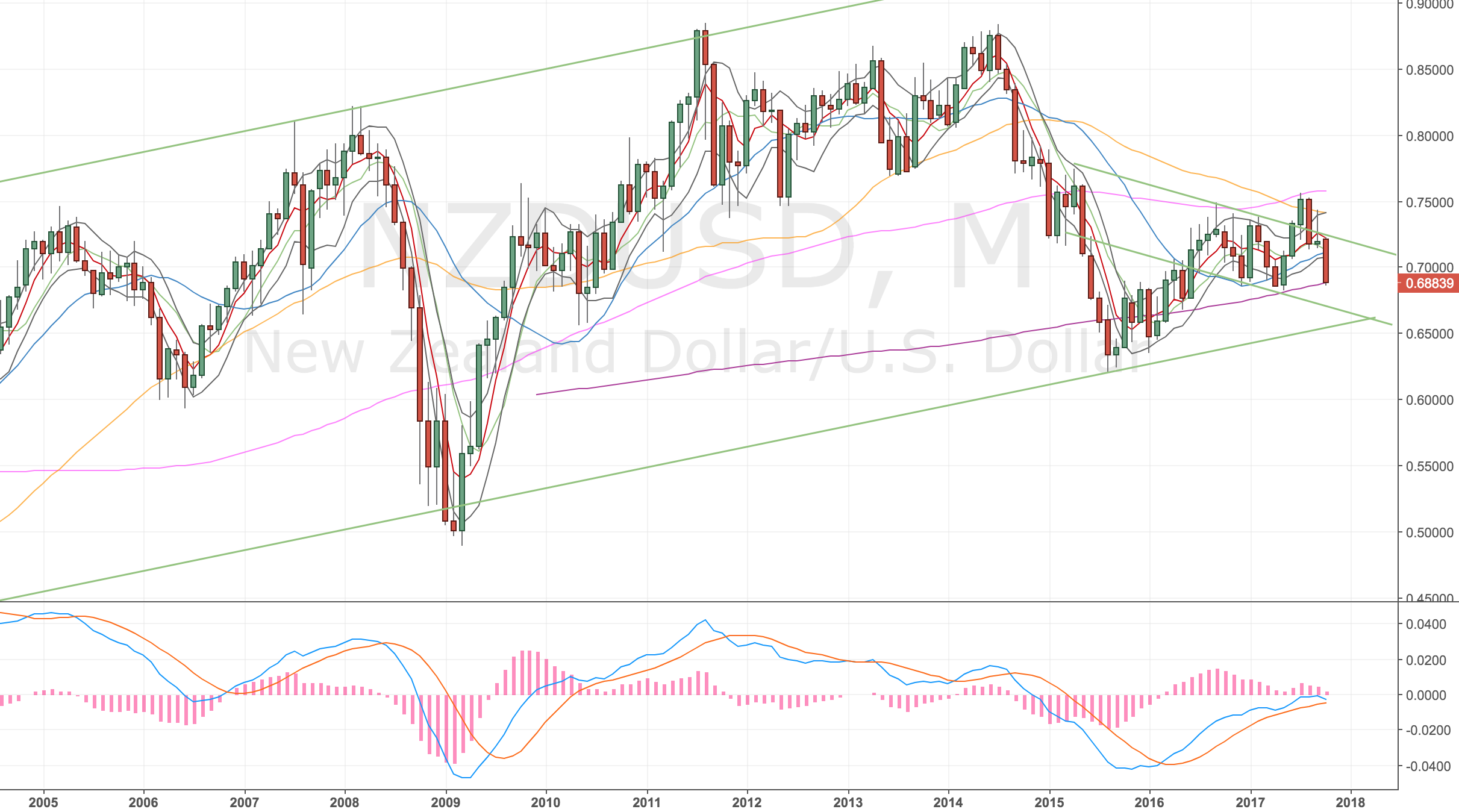 Stopped out – 26 Oct 17
Didn't take long for me to get stopped out of this one. Although the divergence was a nice one, it didn't work out. I reviewed the trade with Charlie and he gave me a few pointers to keep in mind.
The weekly low was close but not broken – he'd want to see that broken before getting long
The decline was very steep – would prefer price action to level out
The government has changed – the trend might be strongly to the downside for a while