Acc Risk: 0.7%
Short: 113.85
Stop: 114.32 (47 pips)
Target: 113.00 (85 pips, 4h50, 1.8x RR)
Updates
Stopped out, regular price action! – 27 Oct 17

Spotted this 4H short that looked ok but I think I'm regretting now! The daily divergence is close but not quite there, we haven't broken the daily highs yet, but we are very close. So I probably should've waited for that. Plus the weekly trendline going back to mid 2015 is very near. But the setup is a double divergence on the 4h.
Also, I've been monitoring the CCY indexes and the DXY looks to be diverging short and the JXY looks to be diverging to the long side.
DXY Daily Chart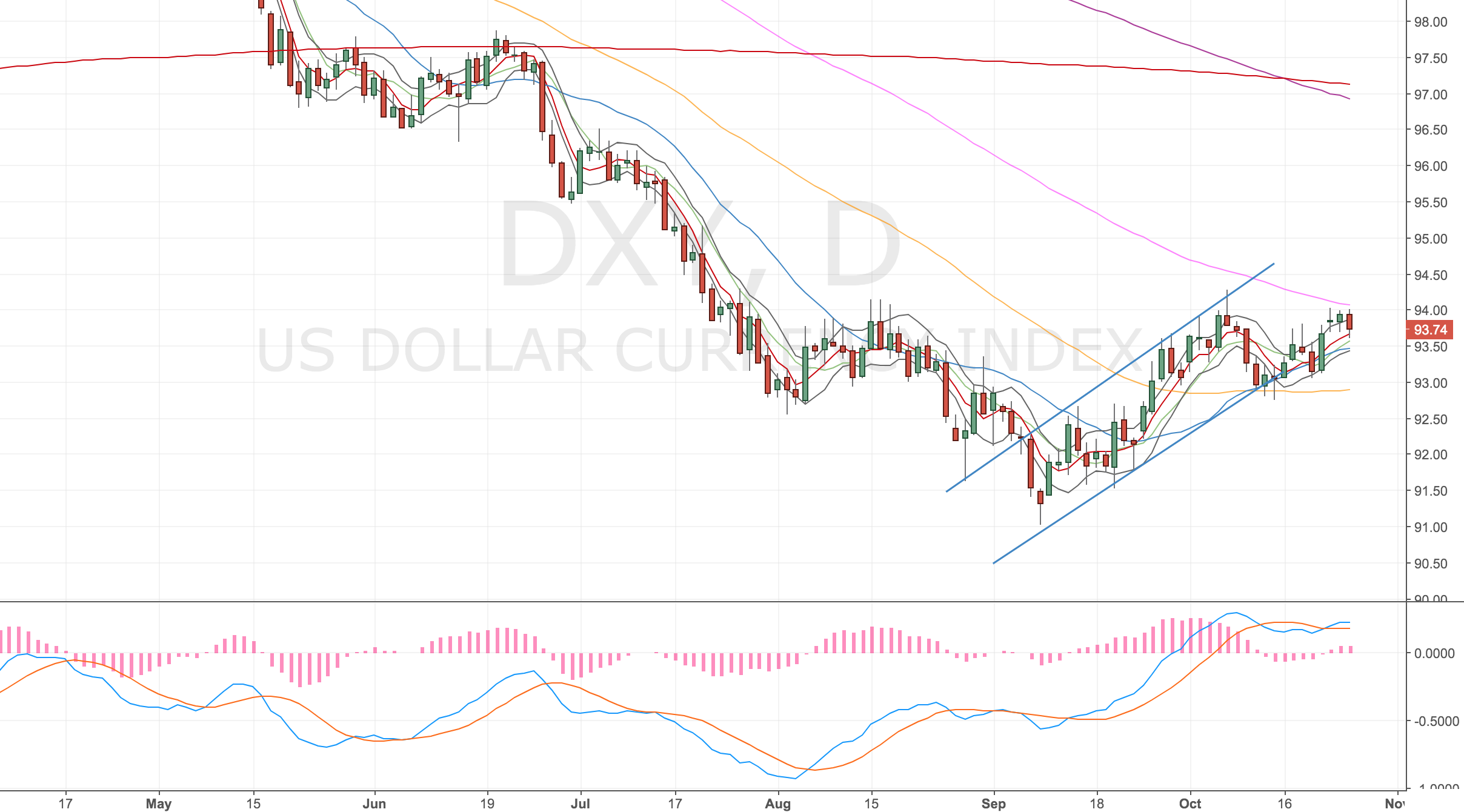 DXY 4H Chart
Not quite diverging but close, clutching at straws?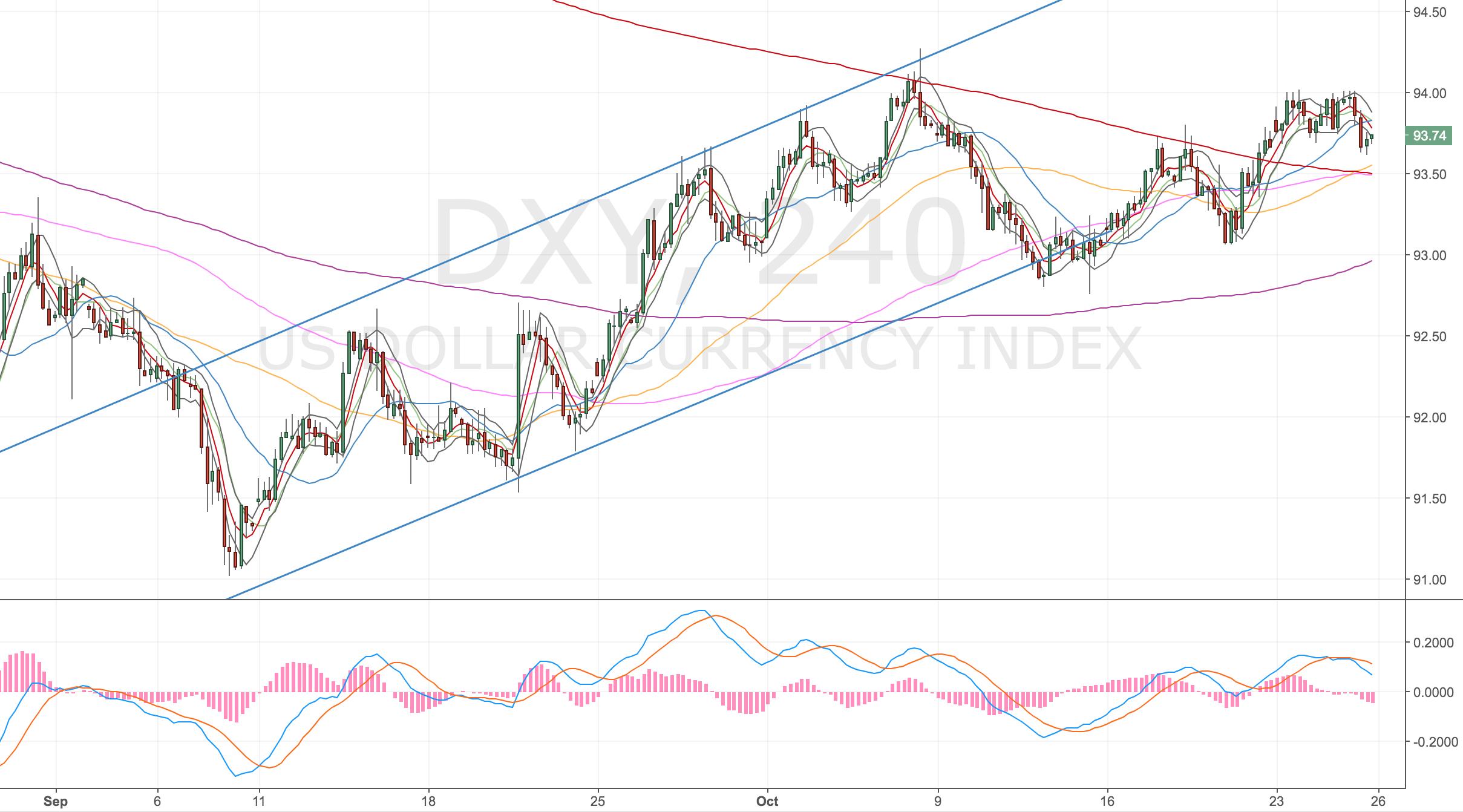 JXY Daily Chart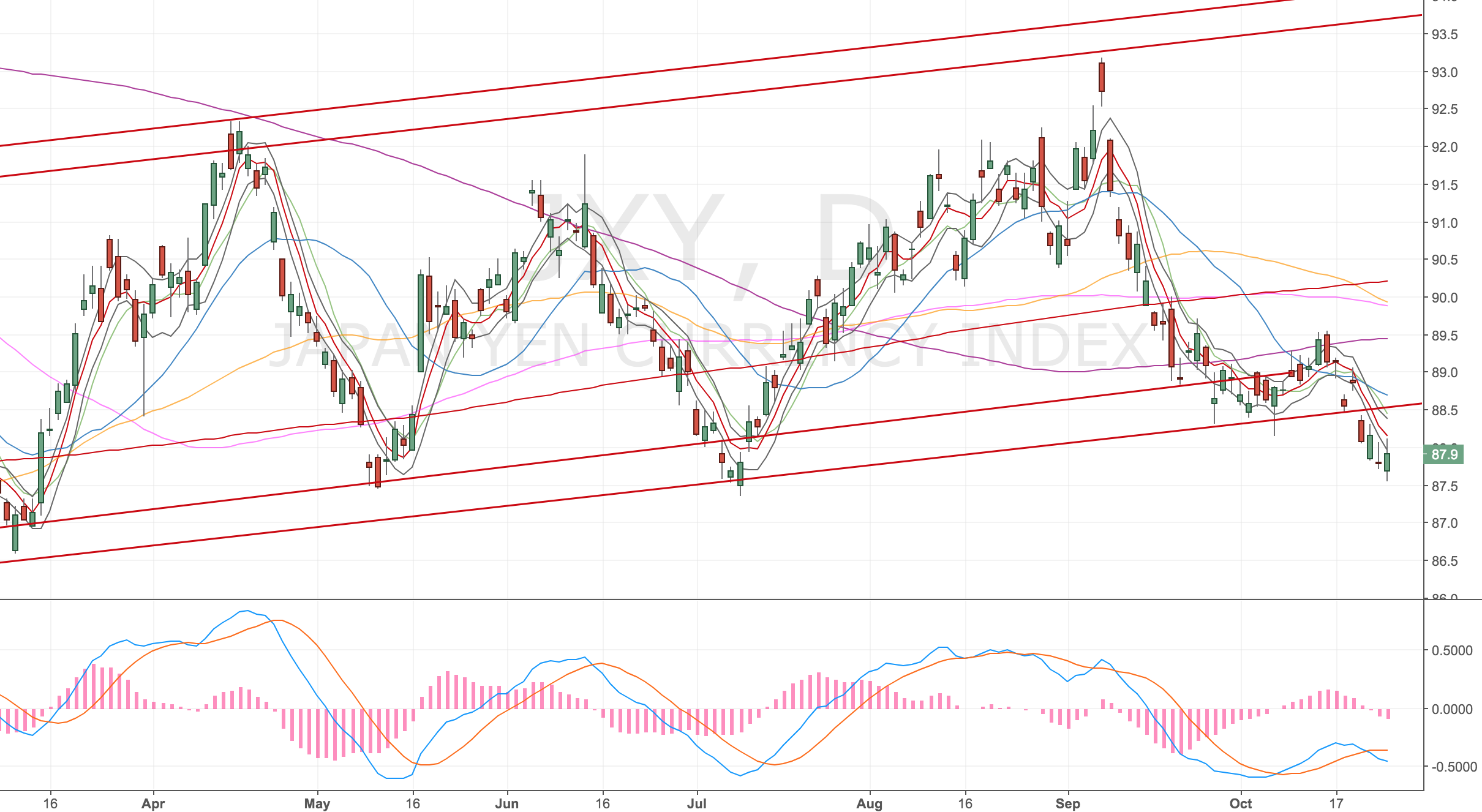 JXY 4H Chart
4h chart – set up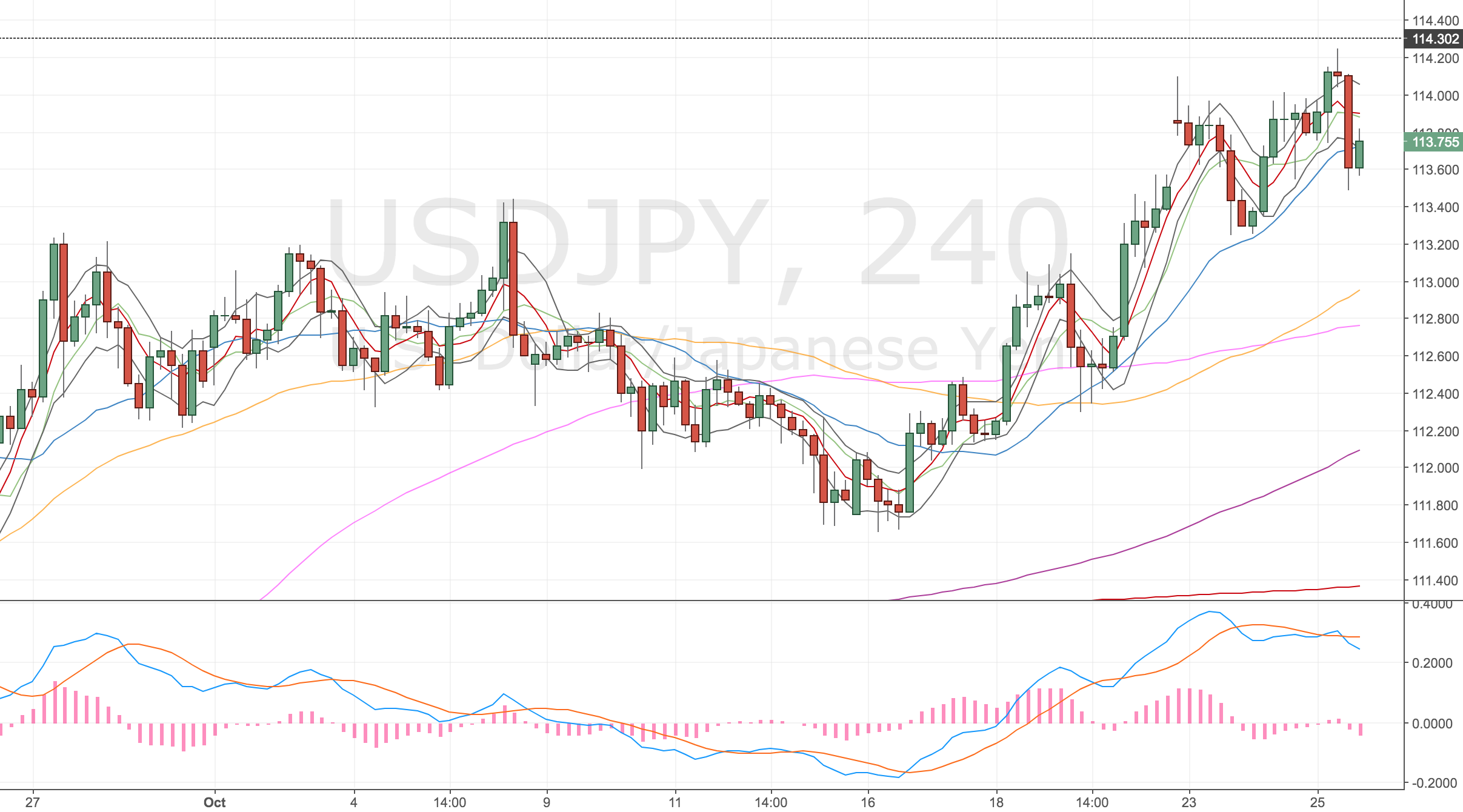 1h chart – confirmation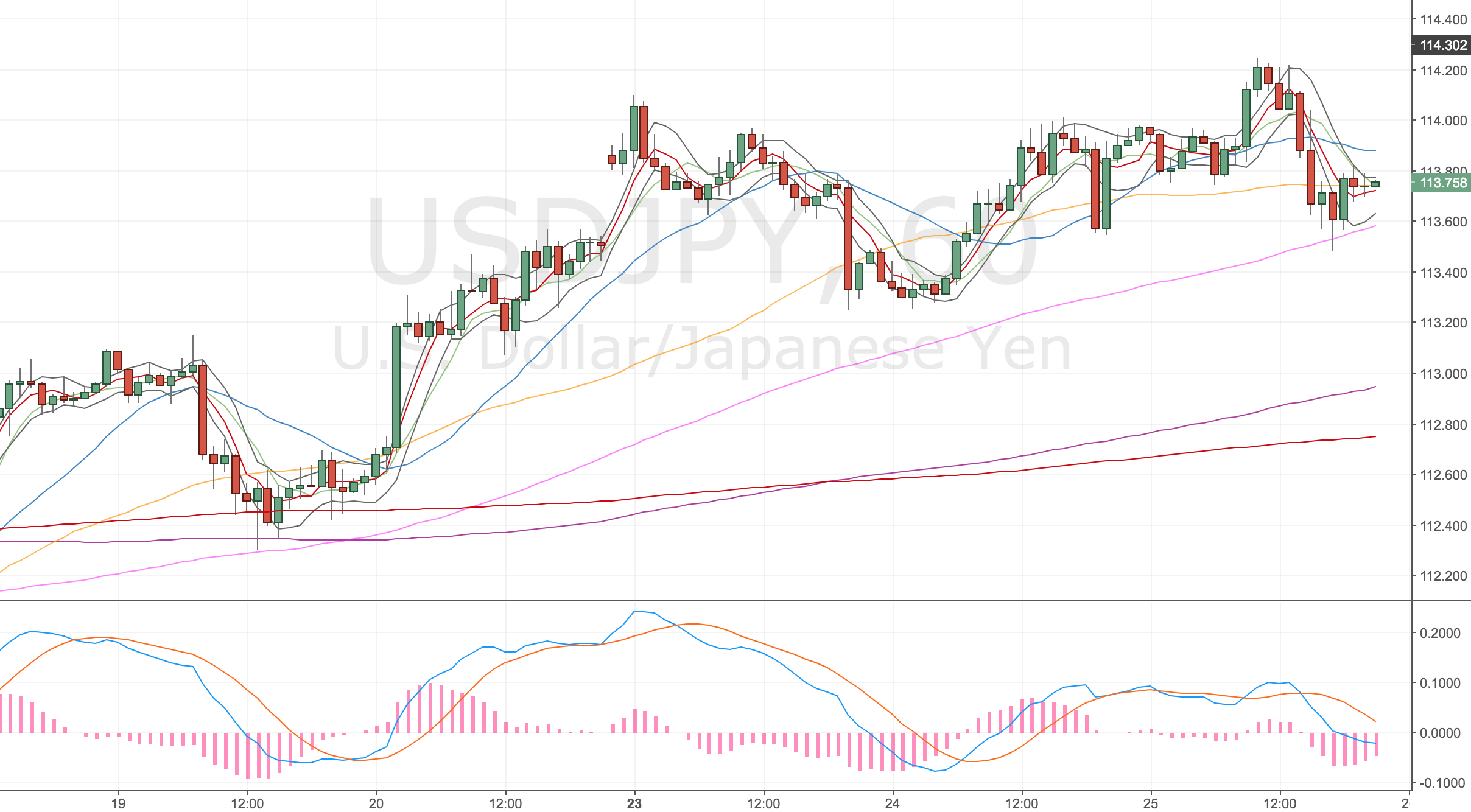 Daily chart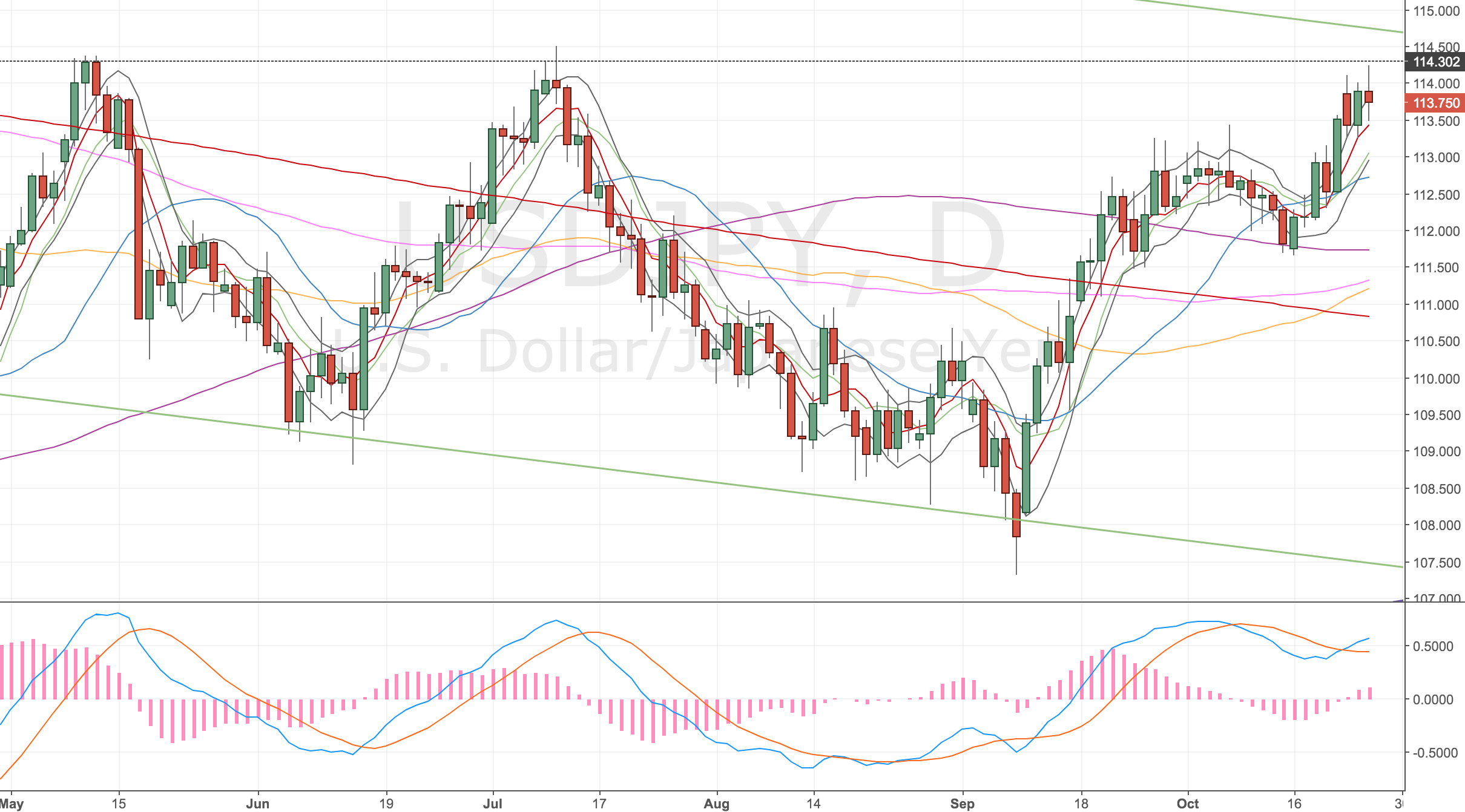 Weekly chart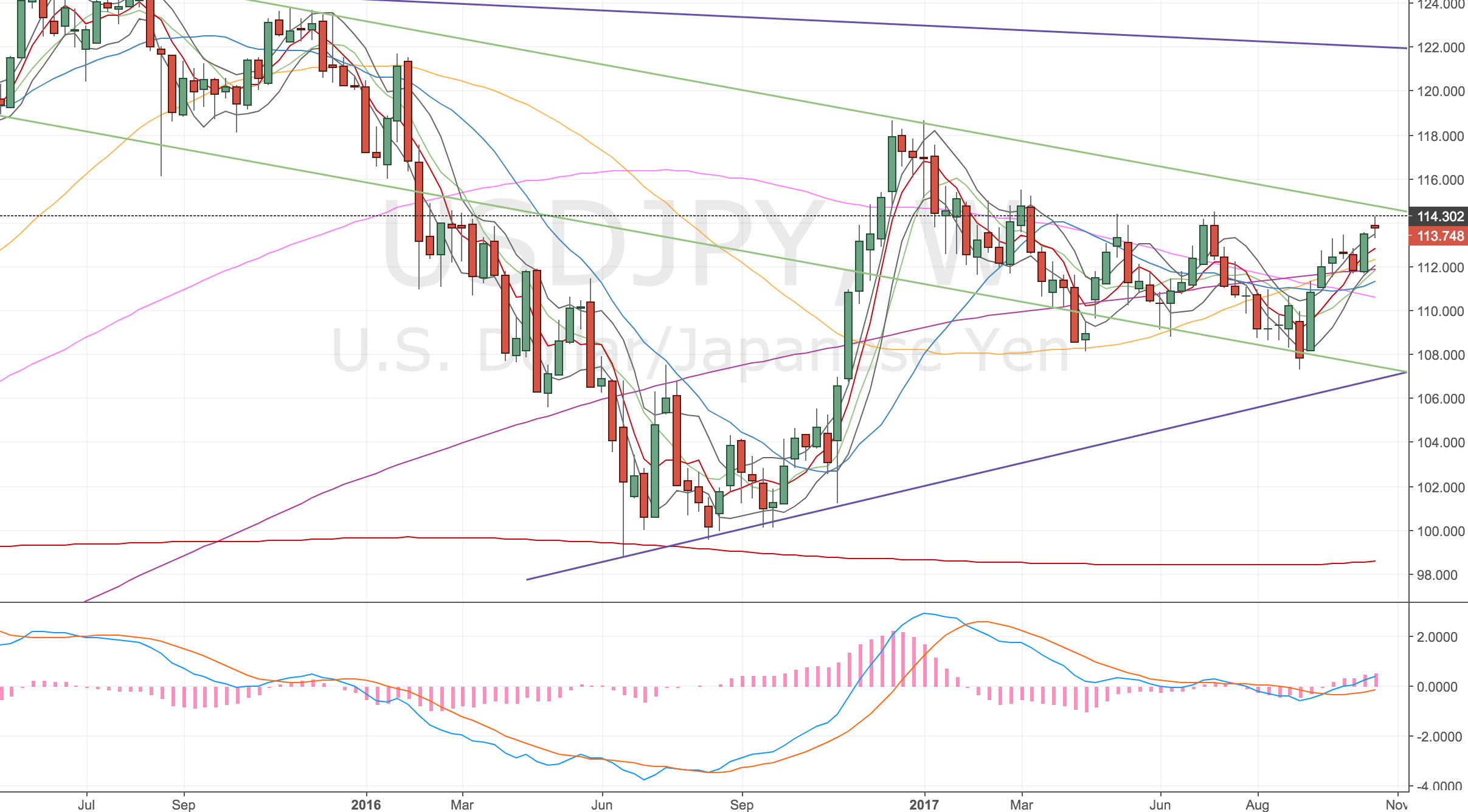 Monthly chart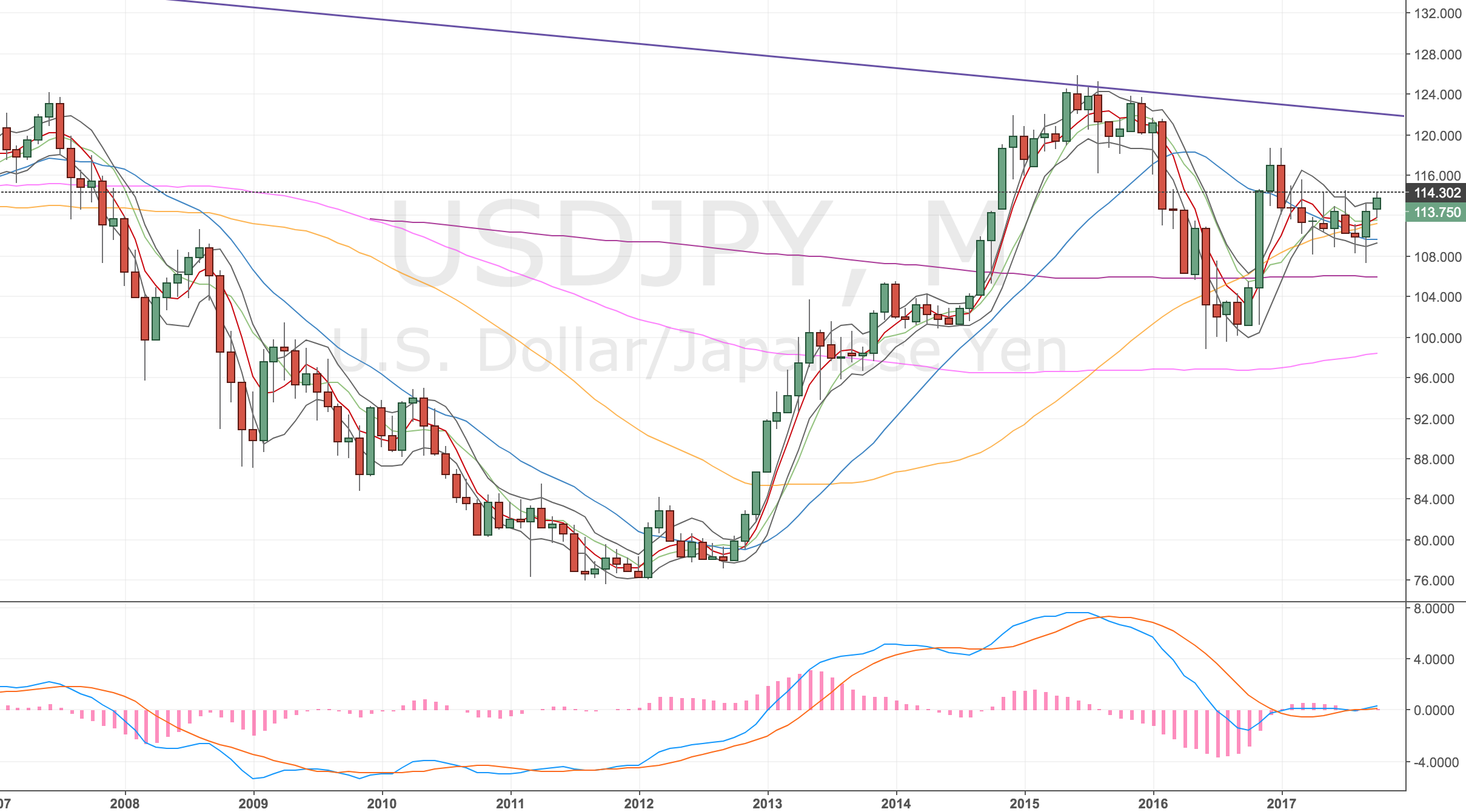 Stopped out, regular price action! – 27 Oct 17
Feel kinda stupid about this, wasn't a great trade, should've at least downsized given the circumstance. I will wait for the CPI news and a touch before getting in again.